Model IT
Integrated Amplifier
The Model IT is the first commercial audio amplifier in the world to be based on our original "Memory Free" technology.

The IT is a unique technological achievement resulting from 12 years of research and thousands of hours of listening tests.
The elegant flagship of the Lavardin Technologies range, it is also a potent demonstration of the significance of our discoveries, denied by some, used in marketing by others...

The Model IT is a minimalist design and uses extremely accurate, high performance memory free circuitry.
It is operated manually and has a line level source selection for up to four unbalanced inputs, no tape output and no phono facility.

A purity and clarity that no other amplifier can achieve make the choice of the IT over competitors a natural one. But perhaps we are not the best people to claim how good our products are : let the audiophiles and the music lovers talk.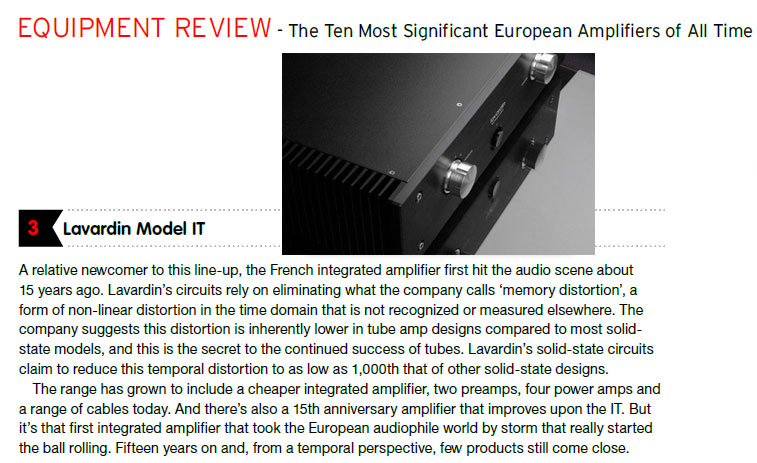 - July 2008 - Canada - Magazine Son & Image
Model IT and Harbeth speakers review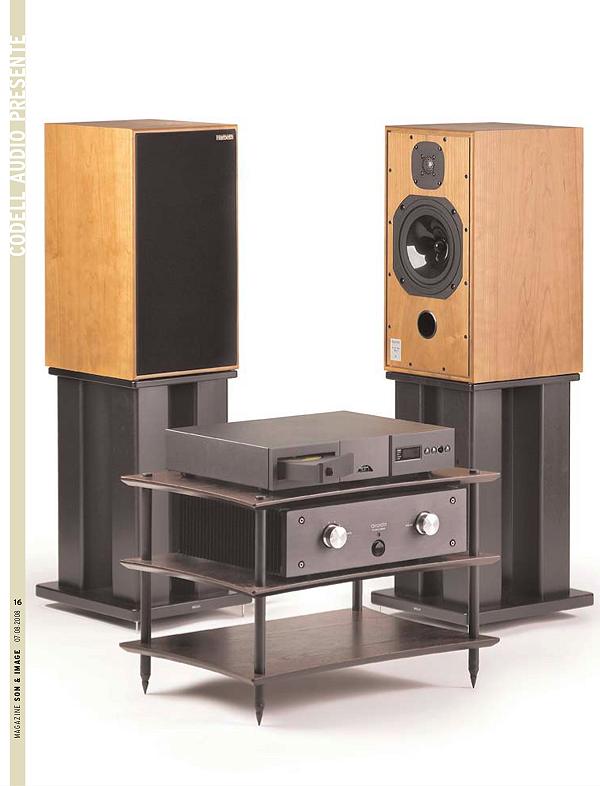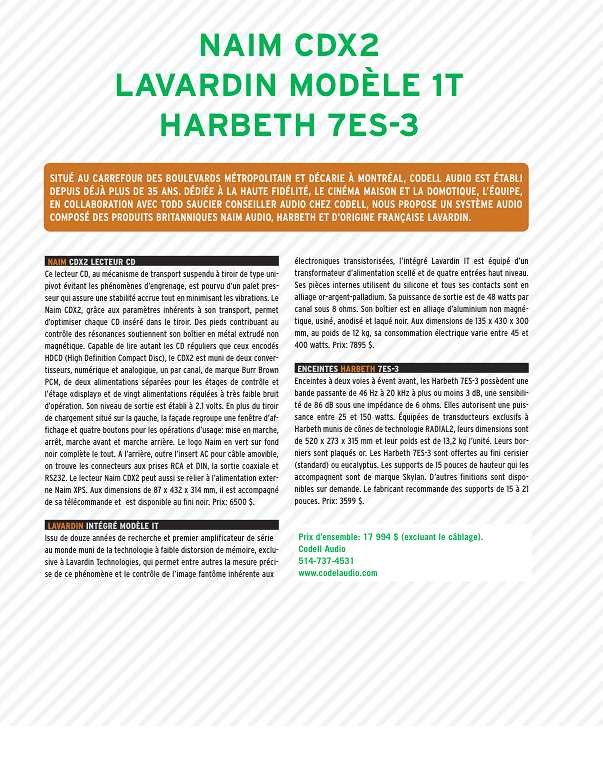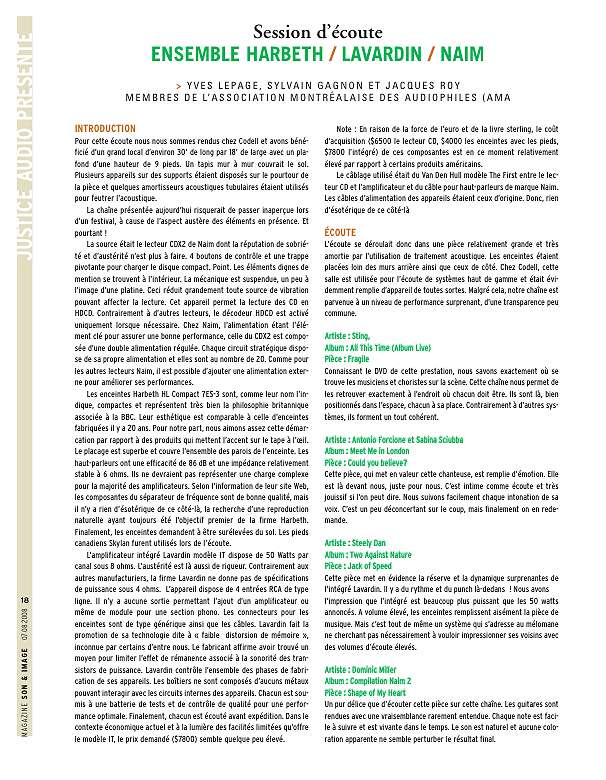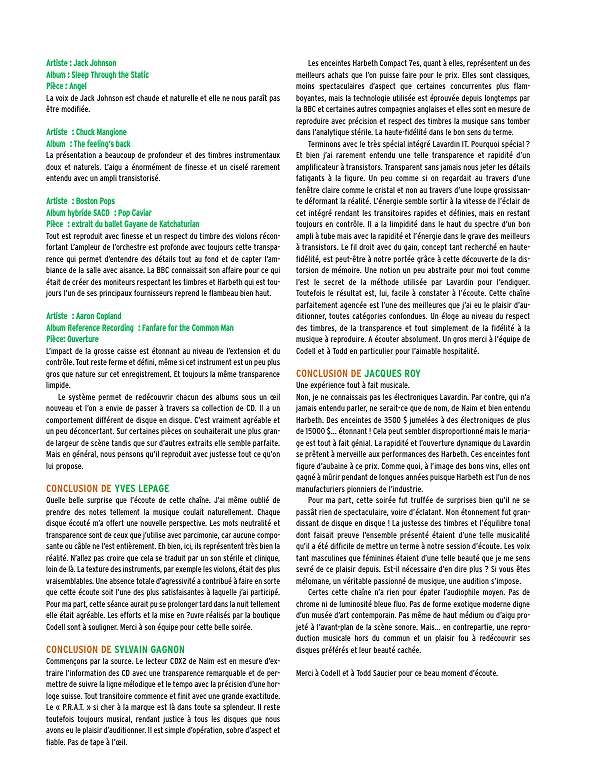 . . .

"J'ai rarement entendu une telle transparence et rapidité... comme si on regardait au travers d'une fenêtre claire comme du cristal"
"une reproduction musicale hors du commun et un plaisir fou à redécouvrir ses disques préférés et leur beauté cachée"



Model IT
- April 2008 - USA - STEREO TIMES


read more
The Lavardin IT is a truly great amplifier and the standard by which all other amps must be judged.
My recommendation for our award for most wanted product of the Year? Obviously. But more: most wanted product of my lifetime.



Model IT
- March 2008 - USA - POSITIVE FEEDBACK


read more
"memory free circuit or not, this amp is fantastic. It's built to last, looks at home in most any decor or system and has that cunning ability to disappear. Audiophiles are a funny bunch at times: "I want only the music to come through!" Ok, so here it is: the Lavardin IT in other words: wire with gain? About as close to it as I've heard in my system. That's it. Genius, simply genius, well done Jean-Christophe!"



Model IT
- January 2005 - England - HIFI +
... phenomenal resolution and clatity, an effortlessly clean sound that made music and lyrics intelligible:
seriouly embarrass some seriouly heavy-weight competition ...



Model IT
- 2003 - Singapore - i AUDIO MAGAZINE
... Lavardin is an exceptional amplifier .. You discover layers of music that you never realized were there ...



Model IT
- 1999 - England - HIFI WORLD
This is certainly one of the most self-effacing, natural amplifiers I've heard, almost regardless of price.
But beware, once you've heard it, returning to run-of-the-mill solid-state which has memory is a difficult task".
WORLD VERDICT : OUTSTANDING (4 out 4 globes)




Model IT HIFI CHOICE - Angleterre -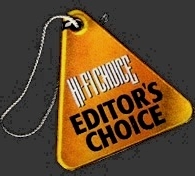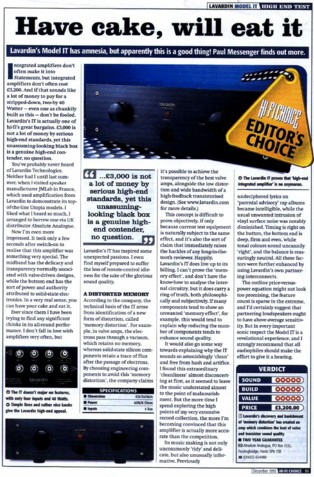 Paul Messenger's EDITOR'S CHOICE
But what on earth can a 40-Watt, four input integrated amp offer, that Naims finest cannot match?




Model IT
- 2000 - England - WHAT HIFI
Produces a fantastically natural and informative sound; great build quality.
This is a terrific integrated amplifier that is good enough to worry the very best that's out there - irrespective of cost.



Model IT
- USA - STEREOPHILE
The Lavardin Model IT serves as a potent reminder that High End, at its best, is about the excitement of music.



Model IT
- april 1997 - France - DIAPASON
42/44 : ... The Lavardin seems over all competitors irrespective of price categories.
For sure this Lavardin reaches never known highs for transparency



Model IT
- France - PRESTIGE Audio
Now, the Model IT out performs the best mono triode designs for articulation, transparency and contour...
Dynamic capacity does not match the designer's max power indication ; it seems that we are listening a 2x200w amp so blasting are the transients.



Model IT
- june 1997 - France - Le MONDE de la MUSIQUE
4/4: ... Sound appears as if one had taken a curtain off the front of the speakers
Because Lavardin Technologies is constantly analyzing new design improvements,
we reserve the right to change or modify product specifications without notice or obligation.