Model ISx
The Model ISx is a full width design with unrivaled Lavardin Technology, build quality and design philosophy.

Model ISx Reference
The ISx Reference is a direct evolution of the ISx, and "gives more than an idea" of what the more expensive model, the ITx, is capable of.

Model ITx
Since the early days our Model ITx integrated amplifier has been regarded by music lovers and international audio Press as the absolute World Reference amplifier for sheer musical enjoyment and transparency : a true Living Legend.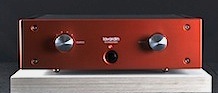 Model IT 15
For the 15th anniversary of our legendary Model IT, we have concentrated our latest research in an exclusive and rare refined version : the Lavardin technologies Model IT-15.

Model C42
Certainly one of the best preamplifier around, the Model C42 is ideal to reveal the potential of vintage tube power amplifiers.

Model C62
The Model C62 is the necessary path for better sourd over our Model IT integrated amplifier. Used with Model AP150 or MAP, it is then possible to discover new layers and nuances in all kind of music.

Model A80
Mainly used in the professional field for high quality monitoring in digital recording and editing stations.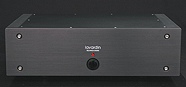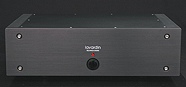 Model MAP
The summit of our power amplifier range, the Model MAP system is based on a pair of completely separate units, each one dedicated to one channel. What else can be said... We know customers who build their new house around the Model MAP and Model C62 preamplifier...
Model IS (1998 to 2016) now ISx
Model IS Reference (2001 to 2016) now ISx reference
Model IT (1996 to 2016) now ITx
Model IT-15 (2011 to 2016) now ITx-20
Model C42 (2008 to 2015)
Model MAS and Model MAS Reference 100W reference monitoring power amplifiers for Rogers LS3/5A (1998 to 2003)
Model MI microphone preamplifiers (2002 to 2005)
Model PO Phono MC preamplifier (1999 to 2003)
Model PS line preamplifier (1998 to 2000)
Option Model AS (now A80) anodized red front face (1997 to 2003)
Option all Models black anodized knobs (1996 to 2008)