Model AP150
Stereo Power Amplifier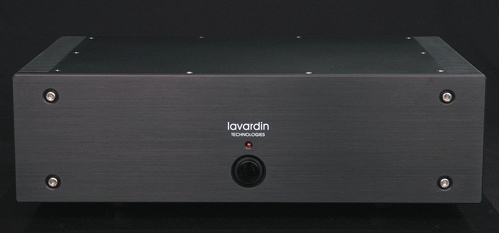 The Model AP150 is the direct no preamplifier version of the Model IT integrated.

It is a full width design with unrivalled Lavardin Technologies build quality and design philosophy, with its low memory distortion components.

The Model AP150 delivers 50 Watts per channel at 8 Ohms and a total of more than 150 Watts at 2 Ohms. The full benefit of low memory distortion technology can only be appreciated when a low memory preamp such as the Model C62 is used to partner the Model AP150.


The Model AP150 is JMLab's choice for the world presentation of the UTOPIA range of loudspeakers.
NOVEMBER 2010 : BEST PRODUCT 2010
HIGH FIDELITY - POLAND
Model C62/AP150
read more




---



SEPTEMBER 2010

WHAT HIFI - GB - MODEL C62/AP150
- "If sound quality and musical enjoyment are your priorities, you'll find this Lavardin pairing hard to beat at this price. Dismiss them at your peril"
- " Their ability to convey the nuance of a voice is spellbinding, yet in the next moment they can deliver explosive transients without restraint".
- "The ability to combine the subtle with the sledgehammer is something few rivals can do. Even rarer, is the ability to time properly. Only a handful of the products we hear each year have a proper mastery of this aspect of sound".
Because Lavardin Technologies is constantly analyzing new design improvements,
we reserve the right to change or modify product specifications without notice or obligation.