Amplificateur de puissance
Model AP150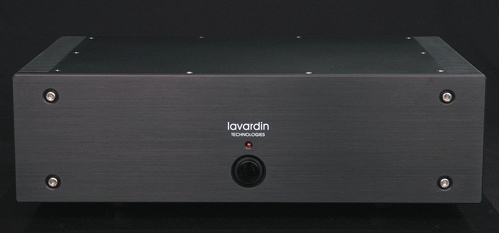 L'amplificateur Lavardin Technologies Model AP150 exploite notre légendaire circuit utilisé dans notre intégré Model IT.

Ses circuits sont basés sur nos composants à faible distorsion de mémoire.

D'une puissance supérieure à 50 W par canal sous 8 ohms et de 150 W sous 2 ohms, comme le Model IT, il est incomparablement supérieur à tous ses rivaux de prix trois ou quatre fois plus élevé. Bien-sur, notre technologie d'amplification ne peut donner toute sa plénidude qu'avec un préamplificateur à faible distorsion de mémoire comme le Model C62.


Le Model AP150 choisi par l'équipe JMLab pour la présentation mondiale de la gamme UTOPIA.
NOVEMBRE 2010 : BEST PRODUCT 2010
HIGH FIDELITY - POLAND
Model C62/AP150
plus d'info




---



SEPTEMBRE 2010

WHAT HIFI - GB - MODEL C62/AP150
- "If sound quality and musical enjoyment are your priorities, you'll find this Lavardin pairing hard to beat at this price. Dismiss them at your peril"
- " Their ability to convey the nuance of a voice is spellbinding, yet in the next moment they can deliver explosive transients without restraint".
- "The ability to combine the subtle with the sledgehammer is something few rivals can do. Even rarer, is the ability to time properly. Only a handful of the products we hear each year have a proper mastery of this aspect of sound".
Nos recherches ainsi que l'évolution technologique peuvent nous conduire
à apporter, sans préavis, toutes modifications visant à améliorer nos appareils.